Hello, this is my first post.
(I drew up some designs below!!)
I doubt I'll be able to post much (let's see, other than my designs, my inspirations, interesting pieces on and off the runway, personal buys and hauls, and maybe personal outfits?)
But I decided to start one because recently I've been hopping fashion blogs/stylist blogs, and they're really interesting to look at. And it's also because of them I managed to stumble across
Gareth Pugh
and
Ann Demeulemeester,
and simply put, their Spring 2012 (and previous) collection just blew me away.
(An added note that I'm quite ashamed that supposedly being into fashion and designing, I don't check runway shows often, and when I do I tend to just stick to big names like Prada, Versus, Valentino, and a personal delight, Acne~)
Ann Demeulemeester Spring 2012
(photos from style.com)
Amazing play of sheer fabrics and all around stunning. Plus she has given hope to my monochrome closet that's lacking color for Spring!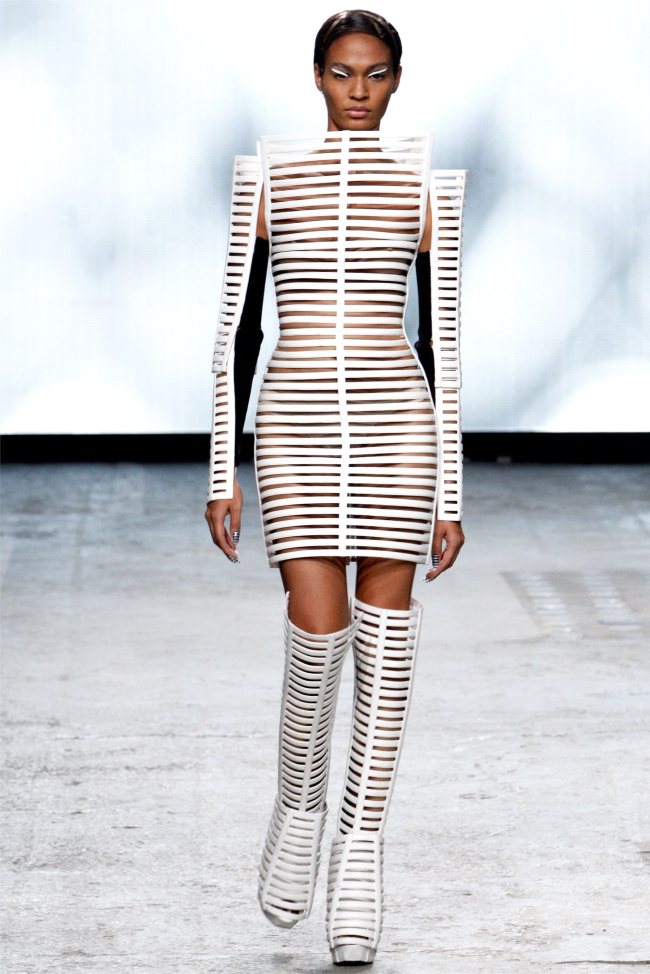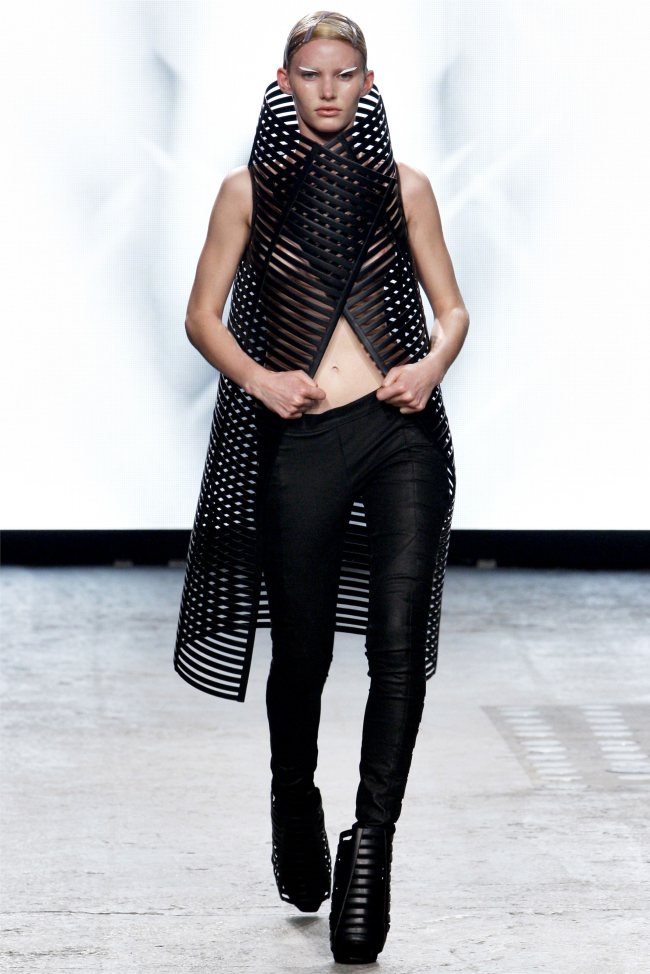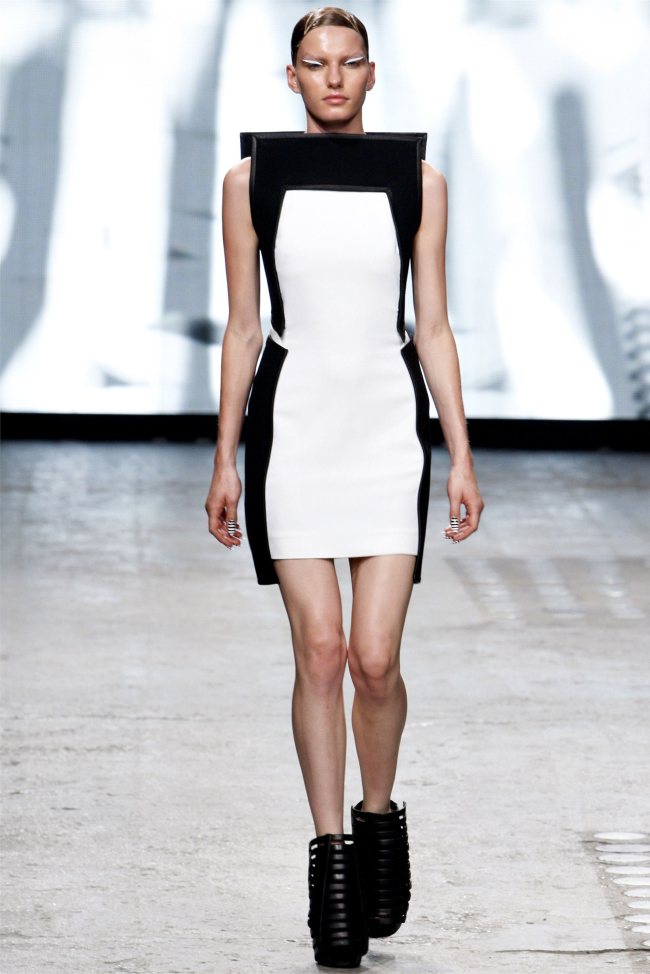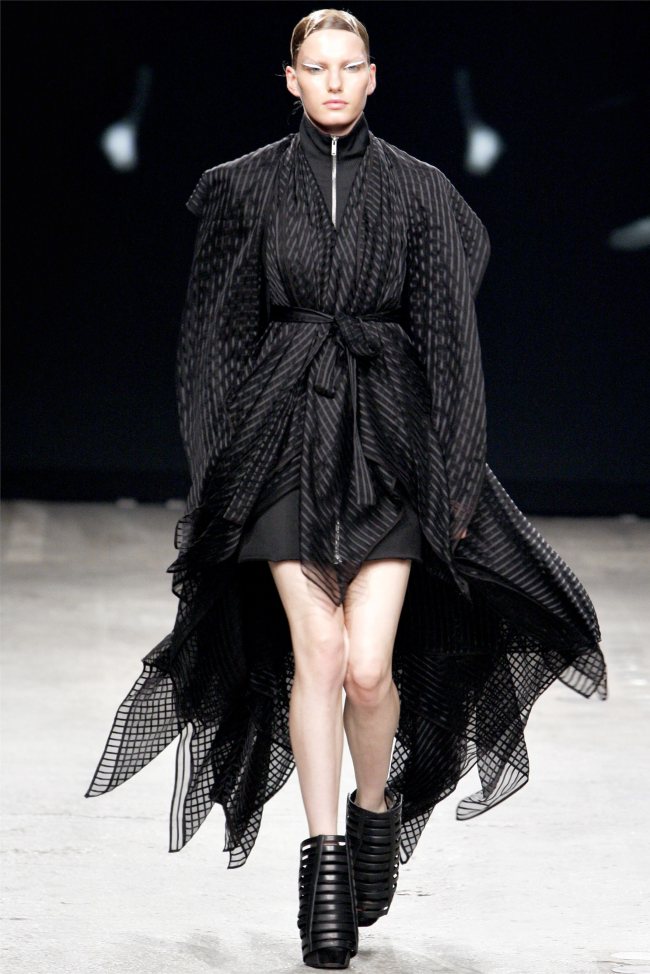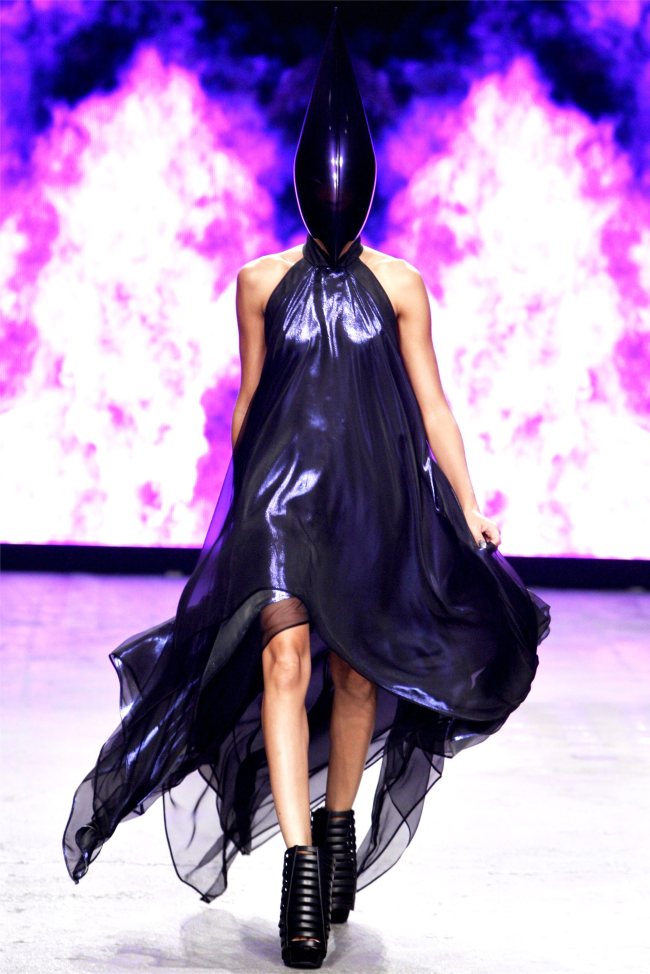 Gareth Pugh Spring 2012
(Photos from fashiongonerogue.com)
Oh dear god I don't even know where to begin. Gareth Pugh is plain genius at all these avant garde stuff. I don't care if no one is ever going to wear them, they are plain amazing. Love the structured looks (and the flowy looks), and I had such a hard time picking a few to post. And those shoes!
I was a bit bored in French class today, so I managed to doodle up a mini collection as a response to these two amazing collections (of which images were flitting through my head), so this sort of features mainly 1) sheer fabric, 2) some structured tops/material (but i stamped a print on this) and 3) thick lines/mesh
My original sketch (which you probably might not be able to make too much out of)
And after I moved it onto the proper croquis and colored!
(Please check out the official entry at my deviantart
here
)
That's all for today I guess, tired.
Cheers,
L.